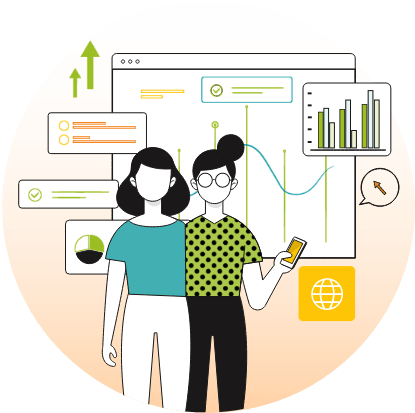 In real estate, she says, an often-used phrase is 'Location, Location, Location. In our case, it is about Decentralization, Decentralization, Decentralization.'
An ECA Founder's Podcast ritual is to pose the following to whoever is being interviewed: If you could go back in time, what advice would you give your 20-year-old self?
In a sense, that is an unfair question to ask Fay Arjomandi, the founder of Vancouver-based mimik technology Inc., for she had already experienced more at 20 than many people do in a lifetime.
Born in Iran, the future CEO was 17 at the time of the Islamic Revolution in 1979 and soon after Arjomandi and her entire family fled the country. They became refugees without a home, living in different countries until finally arriving in Canada.
Based in Montreal, she pointed out four years ago in an interview with Jaxenter, "I worked as a "waitress and makeup artist (my first passion) learning the language and trying to figure out what to do with my life.
"I pondered about multiple careers including fashion, health and law, but ended up going into engineering because I started hanging out with engineers. The major obstacle was to get a degree."
As Arjomandi notes in her interview with Edge Computing Association, that occurred after she was accepted into Concordia University's engineering program at the age of 23, admittedly despite missing some key paperwork regarding her past education as a result of having to flee Iran.
An admissions officer, told her at the time, 'I will give you the opportunity to join Concordia for your education, but what you do with it is up to you.'
"That became the most incredible piece of advice I have ever received," says Arjomandi, who describes herself as an entrepreneur "driven by curiosity and motivated by problem solving."
A member of the Forbes Technology Council, mimik represents the third company she has founded and for all intents 2020 was an outstanding year despite the onset of the pandemic, for both her and mimik.
On a personal note, in October, LF Edge and Edge Computing World, organizers of a semi-annual event for the edge ecosystem, named Arjomandi as Edge Woman of the Year for her long-standing commitment to the edge industry and technology.
"We've known for a long time that edge cloud is indispensable to ensure a technologically, socially, and economically sustainable hyperconnected world," she said in a release at the time. "I am glad to be part of a great burgeoning ecosystem to help make it happen."
That personal triumph was followed by an announcement in late December that mimik and IBM Corp. planned to build an AI-enabled collaborative workflow offering "designed to help accelerate automation and digital transformation across manufacturing, retail, IoT and healthcare.
"We are amid a transition from mobile internet to a hyper connected Internet, with a projected 24.1 billion connected devices by 2030 and millions of applications and systems connecting and communicating with each other across domains driven by data and artificial intelligence," the two companies stated in a release.
"Enterprise cloud transformation, IoT and 5G trends have been driving the proliferation of smart devices at the edge, and as a result, internet bandwidth and computing resources in centralized data centres are straining to manage the amount of new data coming from connected devices at the edge of the network."
The name mimik, says Arjomandi, comes from 'the cloud to the edge or creating digital solutions that mimic the physical interaction and mimik is the enabler of what we call the hyper-connected world.
"In real estate, an often-used phrase is Location, Location, Location. In our case, it is about Decentralization, Decentralization, Decentralization. That is what mimik is – the decentralized cloud and also decentralization of the business model.
"If you think what mobile Internet has done, it has transferred this physical middleman into a new digital middleman. What we see in the new hyperconnected world with decentralization is about eliminating the digital middleman and creating more direct business traits between the consumer and producer."
Arjomandi is also a firm believer in data rights and during the Founder's Podcast interview talks at length about the need for improved regulator policies as well as data privacy.
As for what advice she would give her 20-year-old self, it is this: "Life is going to throw you all sorts of curve balls that you can't predict, but you are going to figure it out."
Arjomandi certainly has.