Fay Arjomandi is the Founder and CEO of mimik, a hybrid edge cloud company.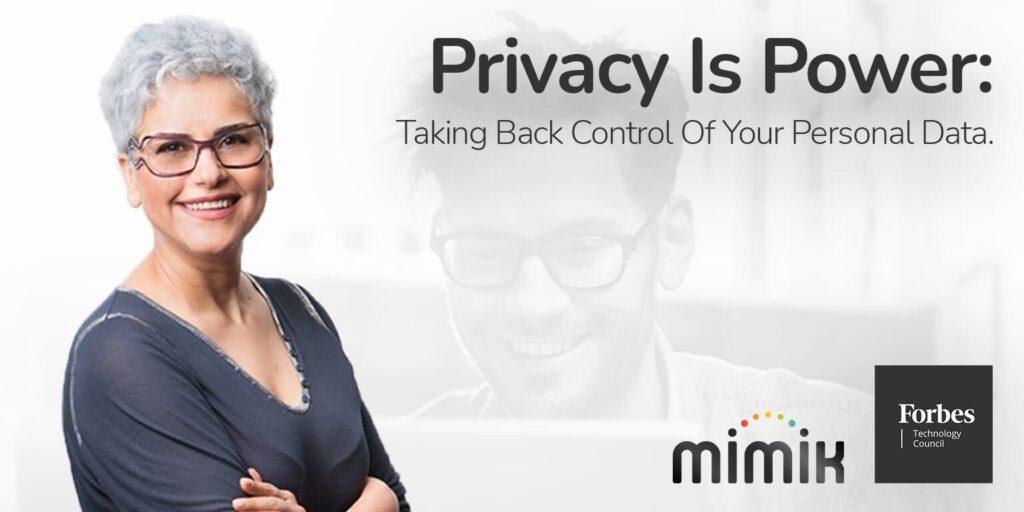 The world of computing is almost 60 years old. In that time, we have gone through several evolutionary changes, starting with the centralized architecture of mainframes to decentralized personal computers in the 1980s to the mobile internet era, which initially started with a centralized client-server architecture that is central to cloud computing as we know it.
Now, we are entering the hyper-connected era. This means computing is embedded in many devices, and the devices have to communicate with each other in order to fuel the automation and personalization that will help transform many industries.
Some speculate that this will be the impetus for the "Third Industrial Revolution." Our opinion at Mimik, echoed by many in the tech industry, is that we will revert to a decentralized ecosystem with hybrid edge cloud computing. Most of us involved in this journey had many great expectations from mobile internet.
Access to information was the main mission as well as a passion for the internet, especially for those of us who are originally from developing and nondemocratic countries. To create a just, equitable and sustainable society, it was important to ensure people had equal access to information. We thought the mobile internet would help solve many of our problems, such as battling ignorance and superstition, increasing access to education, and making us better equipped to negotiate fair compensation and elect officials who have our best interest at heart.
The good news is we have collectively worked to build a strong infrastructure for mobile internet. We are poised to get to near 100% mobile penetration globally within this decade. We are at 40% or higher globally and almost 100% penetration in North America.
The bad news, however, is we haven't achieved the results we envisioned.
Data piracy and robbery is a major problem we are facing today. We have lost control of our personal data, which is the future oil of the digital economy. Our data is being mined by third parties to manipulate us to buy goods and services that we don't necessarily need.


What's more, misinformation now outweighs facts by almost an order of magnitude. A recent MIT study has shown that fake news spreads six times faster on Twitter than real news. This particular study claims that false stories "diffused significantly farther, faster, deeper, and more broadly than the truth in all categories of information.
How did this happen?
The advertising-driven business model of the internet is the major reason. Our data is processed and mined to increase engagement instead of providing potential benefits. As a result, most of the computing power in the world is being used to keep us engaged with and addicted to the applications so we can receive more ads. This has been a great source of revenue for many, but at an extremely high cost to our social and economic well-being.
Today, we cannot even trust that the emails we receive are from the right source. This is a byproduct of how the IP-based packet-switched networks operate today and the layers of aggregators and intermediaries between the user and source of information.


Third parties accessing our personal data is one of the drawbacks of central cloud architecture, as is the reliance on third parties for the vast amount of our computing needs, despite spending thousands on computing power in the form of smartphones, laptops, smart TVs, appliances and gadgets.


How can we go back to the sustainable internet we had originally envisioned?
The first step is to take back control of user data and make sure systems use algorithms to maximize value to end users instead of ad brokers. This requires mechanisms for users to be able to use technology, artificial intelligence, machine learning and all the other technology tools that we have developed to maximize meaningful metrics such as our physical health, financial health, broad knowledge, verifiable information, happiness and prosperity as defined by us.
The data is ours, but we are not participating in the wealth and prosperity it generates. Data needs to be classified as a financial asset that we own and needs to have monetary value.
Next, create a simple mechanism for users to recognize authenticated and verifiable information. It is OK for those who want to mask themselves and remain anonymous to do so. But we also need to be able to recognize real from fake, just as we do in our physical lives. We need reliable mechanisms for digital identity and the accuracy of information we receive and a real-time mechanism for establishing trust.


Minimize the level of threat to the end user by using decentralized, distributed and trustless approaches to cut out all the unnecessary intermediaries and eavesdroppers on data. We need to keep data as local as we possibly can and keep communications in a small cluster. We need to provide users the ability to control, in real time, who can see what in their data instead of signing terms of service that they hardly ever read and that give blanket access to third parties. Trust is a good thing, but to have to trust is a dangerous thing and should be avoided at all costs.
The good news is all this is viable, but it requires a change in mindset and business models. I have personally spent the last decade of my life solving some of these problems with my team. I believe it's time to develop responsibly by protecting our digital footprint, reducing our digital waste and creating income from our own data.