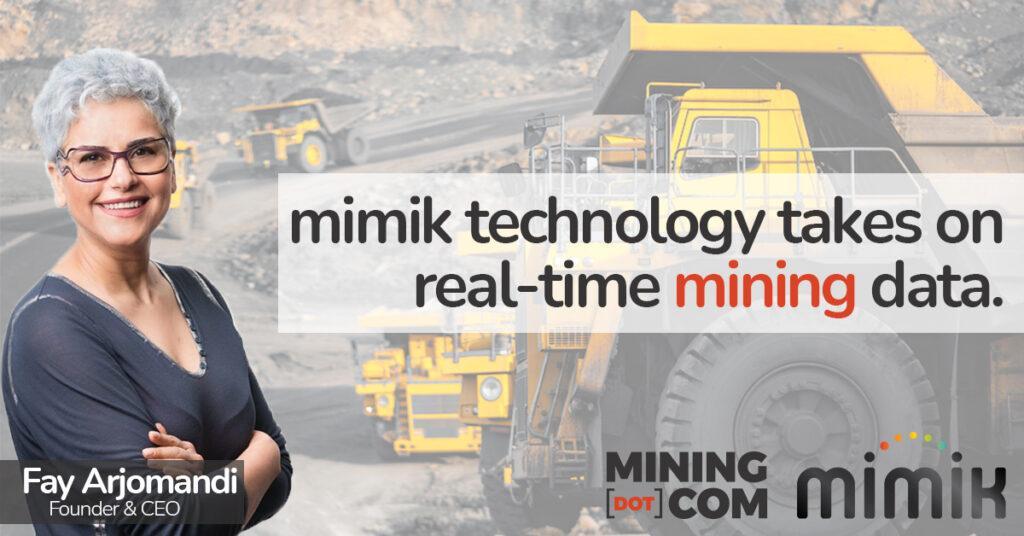 New technology is on the market that could be a catalyst for industries with limited access to bandwidth, and internet connectivity can be patchy at mine sites, especially underground.
Vancouver-based mimik Technology has developed a Hybrid Edge Cloud platform that enables computing devices, including sensors on mining equipment, to act as cloud servers so they can run applications needed to process data and communicate it to other devices. mimik's platform enables sensors to process the data and communicate – even without access to the Internet.
mimik's platform Edge computing is tailored for industries where real-time capabilities are required – think worker safety monitoring or autonomous driving.
Because the data is processed and communicated on the actual devices/sensors and not cloud servers it reduces the latency and helps in analyzing the data in real-time, mimik said.
"I saw a trend – that the data pattern was changing, in mobile connect[ing] to the internet to consume content. I noticed this change and thought 'you're going to have a lot of devices that are going to start consuming data and producing data,'" Fay Arjomandi, founder & CEO of mimik Technology told MINING.com.
"I decided to incubate the technology and come up with the way we should support the next generation of applications," she said.
Arjomandi is a member of the Forbes Technology Council, and was named one of the most influential women business leaders in the Silicon Valley by San Francisco Business Week in 2014 and Edge Woman of the Year in 2020 by Linux Foundation and State of the Edge.
Arjomandi said she envisions the platform supporting evolving business needs in mining, where communications on remote sites are challenging.
"What we have developed is a software platform that – you develop your application, with code included – and that makes the application cloud aware. You now have an application that can find other devices and send messages directly," she said.
"Imagine in a mine today, you have an electronic shovel on an autonomous vehicle – that shovel has sensors attached that need to send information to get to the electronic shovel machine operator's display," Arjomandi said.
The software she said, will send information that operators know how to react to, and that mimik aims to increase turnaround time of getting information to the cloud.
Arjomandi said the software could be used to stop autonomous trucks or shovels that have been mis-deployed, potentially avoiding accidents.
"This is an intelligent application development platform, you develop your application, and whatever your newsgate at the mine is you can now enable it with more peer-to-peer communication and configuration of sensors, and with mimik, you can send information to the centre."
Arjomandi said that rather, centres send out information out, which "can create an avalanche effect, because there is so much data coming at you."
Feeling a vibration on a site, the software sends information to risk management, she said.
"You can now create a much more dynamic and intelligent systems and solutions for the mine, that [can] now increase revenue and improve safety, and its not limited to one application."
Arjomandi said mimik promotes a notion of macro service delivered architecture that comes on a device itself, whether it is an iphone or a sensor.
The way that people develop applications in challenged connectivity areas can change, she said.
"mimik is giving you a homogeneous view out of a heterogeneous environment. It deals with heterogeniality of device operating systems, and even the back end cloud," she said. "[It] gives you the same environment as if its a cloud [and] brings macro-level device service on a cloud to a device level."