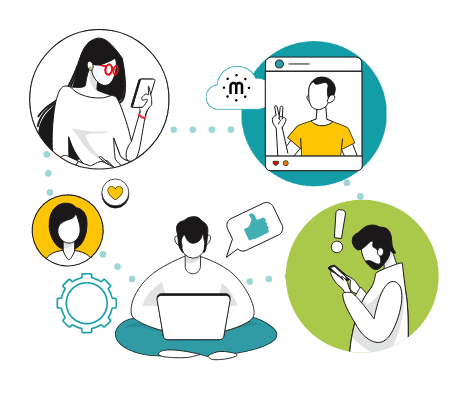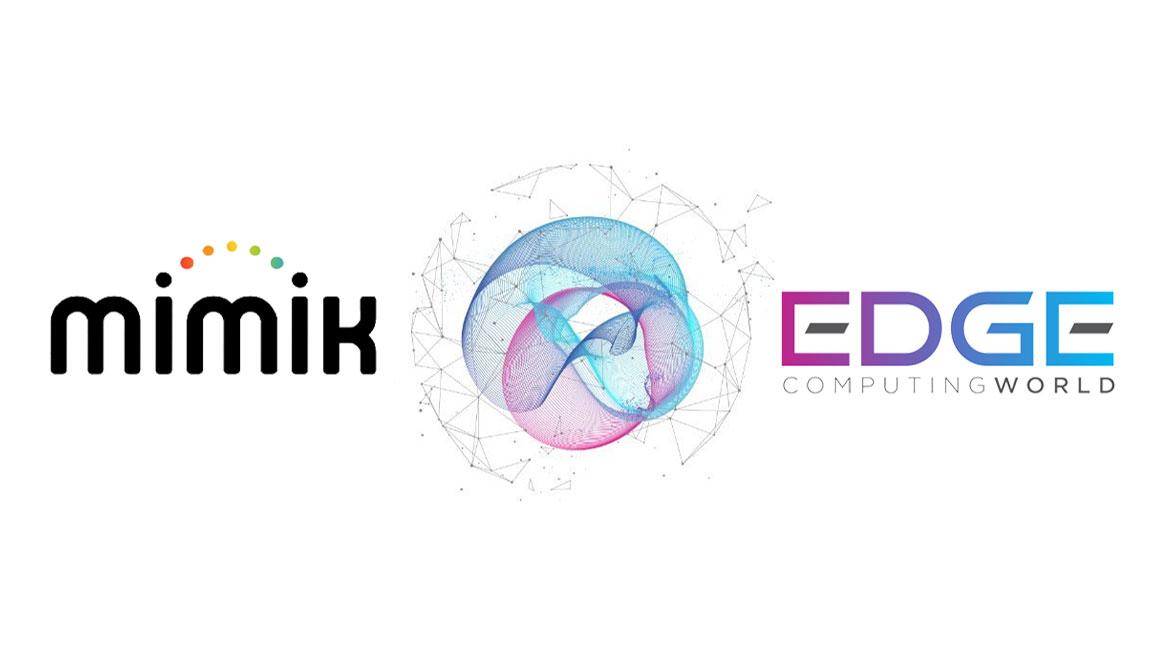 Join mimik at Edge Computing World, 2020. As one of the sponsors of the event, mimik is aiming to help users and developers join the next evolution in cloud computing.The mimik Hybrid edgeCloud technology is a new revolutionary platform that combines the benefits of edge computing with central cloud architecture.
Today, especially after the Covid-19 pandemic, more people communicate virtually, perform financial transactions, play games, and receive health and fitness services online. The future of our society depends highly on our ability to automate and personalize services to bring necessary efficiencies to our economy for a sustainable future. It is also essential for consumers and enterprises to gain control of their data which they lost in the mobile internet era. Data is the new oil in the global economy and a possible source of prosperity for the general population. It will create a multi-trillion dollar industry that can help provide more equitable wealth distribution if planned correctly. To address our needs for the new hyper-connected world, it is necessary to utilize disruptive technologies to protect users' privacy and security and make sure they can control and monetize their data. mimik's hybrid edgeCloud platform is a revolution in cloud computing that can help address all these issues and create a more sustainable internet economy.
Auto Edge Panel Discussion
Microservice based solutions in a Hybrid Edge Cloud Environment
Bridging from the Edge to the Cloud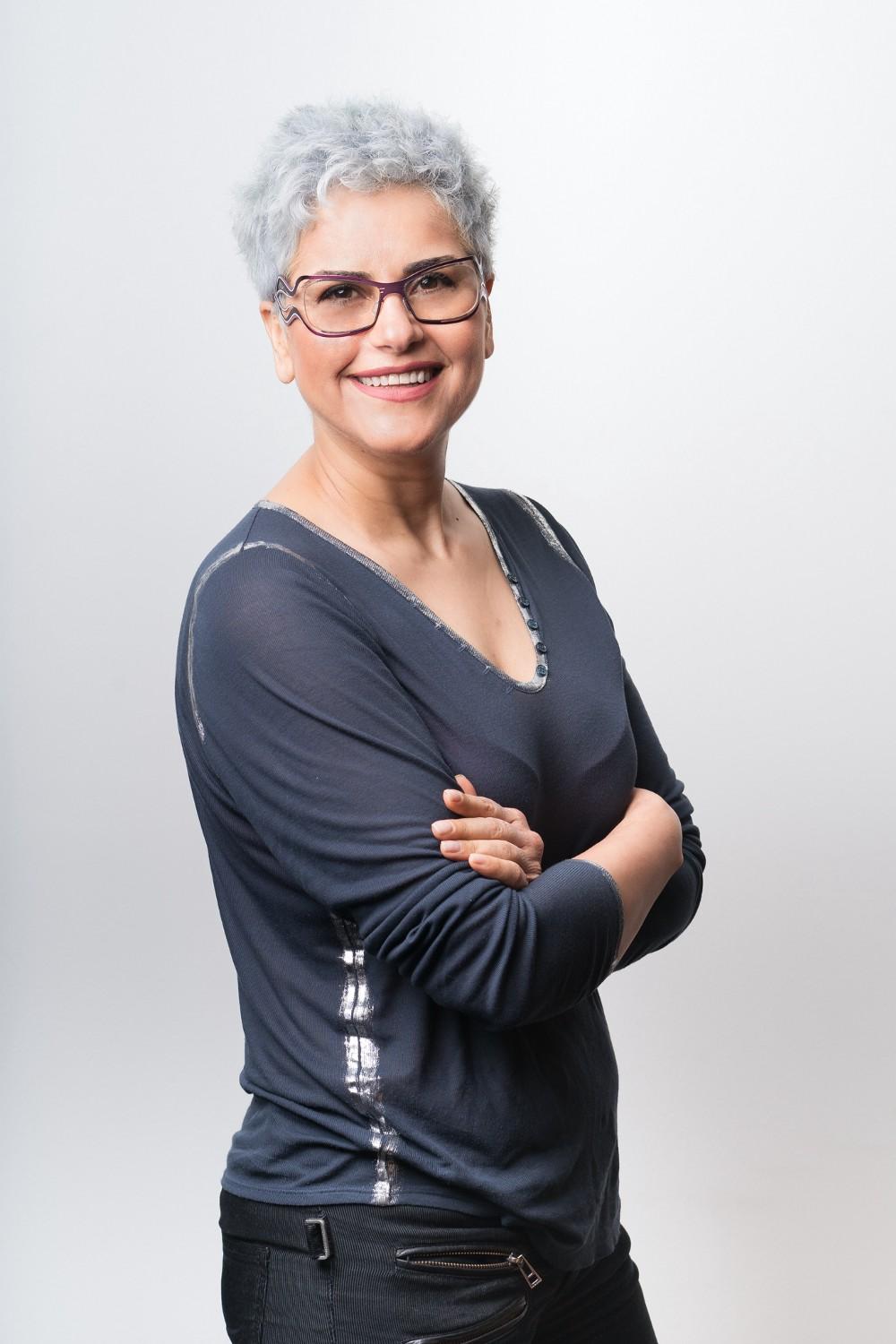 "Leadership in Edge Industry & Technology"
Founder & CEO mimik Technology Inc.
Join us at at Edge Computing World 2020
Subscribe to mimik newsletter and get a promotional code:
1. Enter your Full Name, email and name of your company (optional).
2. Get a free promo code for the event pass to ECW 2020.
Click on the following button and enter your promo code
October 14, 2020 4:15 PM to 5:00 PM PST
Edge Insider: Bridging from the Edge to the Cloud
Board Member VP Ecosystem, ZEDEDA ZEDEDA
VP cloud Architecture Strategy, Amazon Web Services
October 13th, 2020 11:30 am PST
Edge Developers Conference
Microservice-Based Solutions in a Hybrid Edge Cloud Environment
Microservice-based solutions are now widely adopted in many industries, from gaming to IIoT. Different systems are provided to deploy and use serverless microservices at the edge in order to offload backend systems residing in the cloud. However, adopting microservice architecture in a hybrid edge cloud environment also means creating an ad-hoc peer to peer service mesh at the edge. This presentation will explore the impact of full usage of hybrid edge cloud in microservice-based solutions either at the architecture level or management level, by going through solutions where serverless microservices deployed on the extreme edge such as smart phone or smart industrial devices can discover each other and communicate directly and with a backend cloud infrastructure.​
October 14th, 2020 07:30 am PST
Application Management Keynote
Edge Executibe Conference - Application Management Summit
We're transitioning from the mobile internet era to the hyper connected world era where digital intersects with every aspects of our lives.  In the mobile Internet era, a mobile device connects to the Internet to consume content.  In the hyper connect world, every object produces data and needs to communicate with other objects to drive a decision or an action.  The real practical notion is well beyond Internet of things but internet of systems where microservices communicate with each other using API(s) ranging from smart phones to smart industrial connected device depending on the use case.  We can't possibly think that in the world where every action may have a reaction that my lead to a transactions, all application communications will still goes through a central cloud entity.  To scale to support real-time services, we must mimik the cloud to the extreme edge (on end user devices and smart sensors) and utilize it within a standard API-first microservice driven architecture framework. The time has come to start thinking edge-in vs. cloud out.​
Auto Edge Panel Discussion
Edge Executive Conference - Auto Edge Summit
October 14, 2020 07:30 am PST
How to accelerate Automative industry's journey to edge cloud
Fay Arjomandi – Founder & CEO, mimik
Prashat Tiwari – GM & Executive Director, Toyota
Joachim Taiber – CTO, International Transportation Innovation Center (ITIC)
Armando Pereira – Chairman, Autonomous Vehicle Computing Consortium