Internet has revolutionized every aspect of our lives, has transformed industries, and has democratized access to information for billions of people. Mobile internet has been more impactful globally than originally predicted and has become indispensable for conducting business and everyday life. Yet, we are in the early stages of mobile internet and need to ensure that technology continues to evolve in the right direction for the benefit of mankind. Mobile internet, like any other technology, can be a tool for progress and freedom but it can also be abused for reactionary purposes and oppression.
In this article, we focus on an important trend:
people's loss of control over their personal data and content
. Today, we share our personal data freely (location, context, pictures, videos, etc.) with third parties; often not understanding the possible ramifications. For instance, we regularly submit our personal photos or videos to cloud services, giving companies royalty-free licenses to our personal content. This is not necessarily a conspiracy by companies like Facebook to steal the rights to our content. It is in fact necessary for many of these companies to safeguard themselves from lawsuits. Nevertheless, it is a dangerous trend threatening our freedom.
Facebook Statement of Rights and Responsibilities. Jan 30, 2015. Section 2.1:

For content that is covered by intellectual property rights, like photos and videos (IP content), you specifically give us the following permission, subject to your privacy and application settings: you grant us a non-exclusive, transferable, sub-licensable, royalty-free, worldwide license to use any IP content that you post on or in connection with Facebook (IP License). This IP License ends when you delete your IP content or your account unless your content has been shared with others, and they have not deleted it.
There is a misconception that ordinary, law-abiding citizens do not care about their privacy. Pointing out to recent trends where many people share private moments publicly in social media, some have argued that "if you have nothing to hide, you have nothing to fear". This is a scary argument that has historically been misappropriated by demagogues to suppress personal freedom. Definition of privacy differs from one individual to another. Some of us consider a personal portrait private while some willingly install webcams in our homes for the entire world to watch. Yet, our right to privacy is a cornerstone of our personal freedom. Unfortunately, however, we have witnessed several reputable companies violating our privacy by sharing our personal data with government agencies and other institutions without our consent. Thankfully, whistleblowers exposed these violations and warned us that we need to remain vigilant and watchful. Once our personal information gets posted on a "cloud service" such as social media websites, it can find its way anywhere.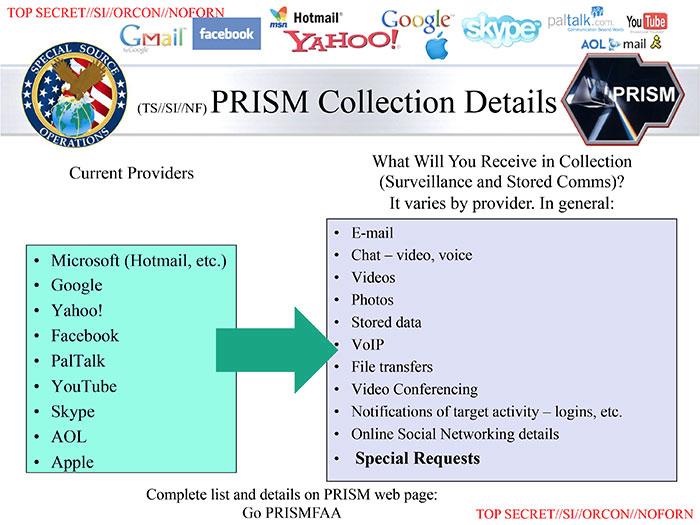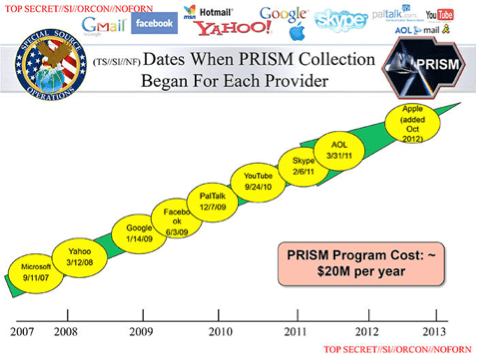 These cloud services provide valuable and often "free" services such as communications, maps, shopping assistance, internet banking, price comparisons, merchandise reviews, etc. Most "free" internet services use our personal data to derive revenues from targeted marketing or advertising. The most common ways are to skew our search results for a fee, or provide us targeted advertising in exchange for a "free" service or content. In most cases, these practices are harmless and often offer us immense value.
However
,
there are associated threats and potential costs
. First and foremost, our public profiles and personal content can be analyzed by independent third parties in ways that compromise our privacy or harm us economically or socially. Moreover, our personal data can be more valuable than what we receive in exchange as "free" services. Yet, most of us are not aware of these potential threats and ways to combat them, or opportunities to better monetize our personal data. I
deally, we must safeguard our personal digital freedom by applying at least the same level of common sense in our digital lives as we do in our physical lives
. If we want to share something privately with a friend, we don't use a third party to relay our message unless we have no direct means of communication. Yet, we do this habitually on the internet. We post our data on third party cloud services and have them manage how we share it with others. We do this partly because we trust large and reputable companies, and partly because we don't understand how internet works. The primary reason, however, is that we have little choice but to trust third party cloud services to manage our personal data. There are many ways to protect our privacy such as encrypting our emails and anonymizing our online activity through commercial or open source anonymizers. However, the alternatives are either too complex or too expensive for the average citizen; most of us don't have the technical skills to use these technologies to safeguard our privacy.
To protect our personal data and privacy, we must take control of our digital lives
. The keywords are
choice
,
consent
, and
control
.
We should choose, in real-time, how our personal information is accessed and shared with others.
We should consent real-time how our personal data is treated.
We should have simple ways of managing and controlling our communications.
We should decide what information we trust to third parties and post on public social media sites and what information remains private
This is what we call digital freedom.
Here are some fundamental requirements to achieve it:
all our digital assets should be available to us anytime, anywhere
discovery, curation and selection of content should be simple, intuitive, and immediate
setting and changing permission levels should be simple, intuitive, and immediate
we should be able to add meta data to our content to make it easily discoverable
interaction with other users should be simple, intuitive and immediate
there should be no footprint of our personal content on the web unless we agree
we should be in complete control of where our data is stored
we should be able to easily allow multiple applications to use our data
content should remain on the originating device unless we decide otherwise
internet should be used only if necessary; all traffic should remain as local as possible
content conditioning should happen locally unless we decide otherwise
The most challenging aspect of such a paradigm is the fragmentation in hardware, operating systems, and networks. We have many incompatible platforms (android, iOS, Windows, etc.) and incompatible networks (LTE, Wi-Fi, BT, etc.). This fragmentation has led to indirect and irrational ways of how our digital lives are created and managed.
We need a platform that puts us in complete control of all our digital assets no matter where we are and what computing device we have on our person. Only then, we can proclaim that we have achieved digital freedom.
(*) About the Author Siavash Alamouti is a pioneer and thought leader in open mobile internet. His inventions and industry initiatives have touched everyone globally. His space-time block code (known as Alamouti code) is included in over 10 billion devices. His contributions to the adoption of OFDMA/MIMO in 4G with Mobile WiMAX is what eventually led to a more open international standard with LTE. He is the visionary behind the WiGig Alliance and inclusion of mmWave technology in the WiFi Alliance Roadmap. Close to 20,000 citations to-date in Google Scholar is an indicator of the level impact on the modern technology landscape. His passionate lobbying for spectrum reform with FCC in the US and globally at ITU opened the path for the adoption of smart antenna and OFDMA technologies in the unlicensed and licensed bands in the US and eventually globally. He is an advocate of decentralized power in business, society, and technology and believes that decentralization is a key factor to ensure a sustainable global ecosystem. In the last few years, he has been quietly focused on enabling distributed edge cloud to help democratize personal data and decentralization of "cloud" and its extension to the edge. Siavash is the executive chairman of mimik, he was the President & CEO from 2014 to Jan 2020. Before joining mimik he was the Group R&D Director at Vodafone in London, UK where he managed R&D, corporate venture, and intellectual property for the entire group. Prior to Vodafone, he was an Intel Fellow and CTO of the Mobile Wireless Group. Before Intel, Alamouti was the CTO at the start up Vivato and prior to that had senior technology roles in Cadence Design Systems, AT&T Wireless Services, McCaw Cellular, and MPR Teltech Ltd.